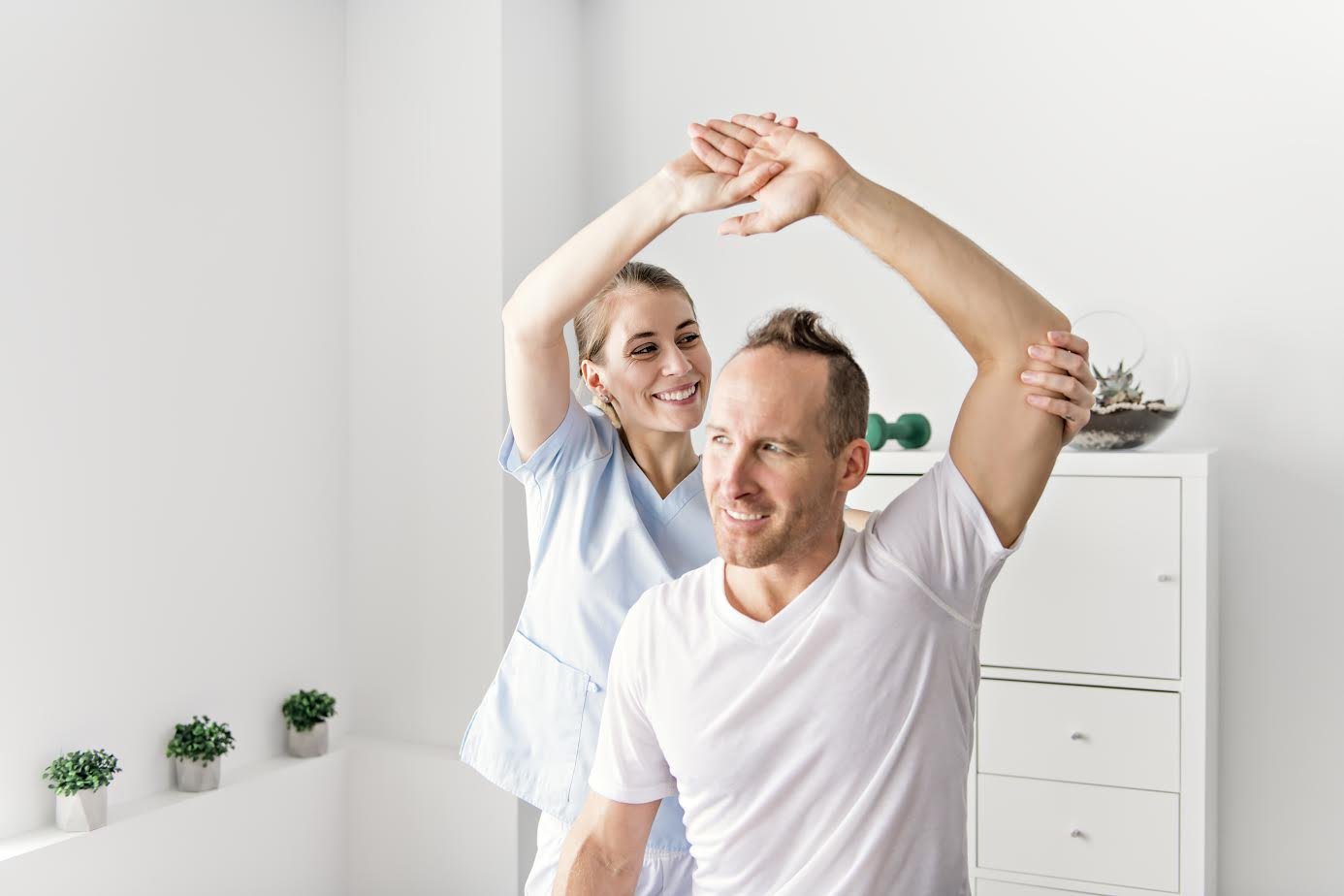 How does it work?
Smart Rooms?
Here are the answers to your most frequently asked questions
Contact us
1/ Who is Smart Rooms for?
The Smart Rooms have been designed and equipped to meet the needs of practitioners in the wellness sector. These notions are broad. Whether you are a masseur, a beautician, a shiatsu practitioner, a Reiki master, a trainer, a coach... the spaces are dedicated to you and have been designed for you!
2/ What equipment do we have available?
Both practices are equipped with a folding massage table, a desk, 2 comfortable armchairs, a folding mattress for floor treatments, a stool with wheels, a floor mat. The training room has the same equipment as cabinet 1, plus 10 chairs and a blackboard. Cabinet 2 is also equipped with 2 stools. Additional folding massage tables can be rented if necessary at a cost of € 10 plus VAT. You are free to bring any other equipment you need to practice your discipline.
3/ Can I leave equipment on site?
Yes, lockers are available for hire on a monthly basis so that you can leave your equipment on site. Super practical! We offer small and large lockers from €12/month excluding VAT.
4/ What should I do if my patient cancels?
No worries! You can reschedule or cancel your reservation up to 72 hours before the originally scheduled time. If you cannot cancel your booking in time, you will have to pay the rental price.
5/ What is planned to maintain the hygiene of the spaces?
Hydro-alcoholic gel and disinfectant are available in each cabinet and in the toilets. The areas are cleaned daily.
6/ After my session, do I have to clean the cabinet?
We expect you to leave the practice in good order, with all equipment put back in its place and used items disinfected. Every morning, we will clean the rooms ourselves.
7/ I need a little more than an hour because I have to prepare my room before my patient arrives, how can I do this?
Don't worry, the diary works in 30-minute blocks. Whether you need 1h, 2h30 or 4h for example, you book the time slot that suits you with a minimum of 1h.
8/ Is it possible for my clients to be received and directed to the space I have rented?
The venue does not have a staffed reception, but it does have an advanced access system that allows you and your visitor to access our buildings and the space you have rented. The access system is linked to an intercom so that there is always contact with the person who wants to access our spaces.
9/ Is there a waiting room available in the space where I rent a practice?
There is no waiting room as such and no reception staff. You have to invite your clients at the exact time of the appointment and take care of welcoming them.
10/ Are there safeguards available for the treatment table in the different areas or do I have to take care of it myself?
You are responsible for bringing your own towels, sheets and other equipment to protect the treatment table or mats. Equipment can be left on site in the lockers available for hire. Cleaning spray and hydro-alcoholic gel are available.
11/ What is the annual fee for?
The €75 (excl. VAT) subscription fee gives you access to the online diary. It allows us to keep the rooms clean and the equipment in good condition. Don't hesitate to suggest the purchase of equipment that could be of use to the Smart Rooms community. We also organise get-togethers for the various members of Smart Rooms to create synergy and exchanges between you. We also offer one hour's support in communicating with our new members. Your profile will be highlighted on our Naturacure digital platform.
The prices for the consultation and treatment practices are on a sliding scale. The more hours you buy, the less it will cost you.
For the ½ day per week option, i.e. 4 half-days of 4 hours in a row per month :
The price for cabinet 1 or 2 is €125/month excluding VAT
For the 1 day per week option, that is 4 days of 8 hours in a row per month:
The price for cabinet 1 or 2 is €195/month excluding VAT
Choose the package of your choice according to your situation.
For those who want more flexibility, we offer hourly rental packages.
See all the available packages on the Rates page.
13/ How does the diary work? Is there a minimum duration per booking?
The agenda is divided into 30-minute slots. Please take into account the time needed to prepare your session, welcome your clients and tidy up the space. The minimum is 1 hour per booking. But if you want to book 1 hour or 2.5 hours or 4 hours, for example, that is of course possible. You only book what you need.
14/ What to do if a customer arrives late?
It is important to keep to the schedule. The next practitioner cannot be affected by a delay in your session. We advise you to think ahead when booking. You also have the possibility to book extra time at the same time... if the schedule allows it!
15/ What rules must be followed at Smart Rooms?
When you register for the first time, you will receive the Smart Rooms' internal rules. You will be asked to respect the spaces in a responsible manner, to put the equipment back in its place before leaving, to disinfect the equipment used... This charter is a commitment on your part to respect the rules of Smart Rooms.
16/ How do you monitor compliance with these rules?
Smart Rooms wishes to involve each of its members in the good maintenance of the space and the equipment used as well as in the respect of the rental hours. On arrival at your workspace, you will receive an e-mail asking you to make a quick check of the state of the room and its furniture or to make any comments. The same will be asked of the next user, etc.
17/ What activities does Smart Rooms organise for its practitioners?
Having met hundreds of practitioners, we've noticed that many are struggling to adapt to new, time-consuming methods of communication. During a 1-hour session, we'll advise you on your social media and offline presence, so that your business becomes more visible. This advice is of course open to anyone who wants it and is completely free.
18/ What does the communication support consist of? Who are they for?
In order to create synergies between you, we regularly organise meetings between members. These meetings allow you to get to know the other Smart Rooms users, to understand their discipline, to create exchanges between you and especially to help each other. Some of your practices are complementary. Being able to advise your clients/patients of other colleagues is a significant plus. During these meetings, we also discuss launch issues that will help you in your promotion efforts.
19/ What is a meeting between practitioners?
We know that launching a freelance business can sometimes be complicated when it comes to meeting people. We regularly organise meetings between member practitioners. Everyone presents their discipline. It's an opportunity to meet people who share the same premises. At these meetings, members present their problems as practitioners. The idea is also to create working synergies between disciplines that are sometimes complementary.
20/ What is NaturaCure and what is it used for?
NaturaCure is the name of our online directory, devoted entirely to Belgian wellness practitioners. It enables therapists to gain visibility in their Google referencing and to better manage their consultation schedule. Patients, meanwhile, can search more easily for the practitioner who suits them best, thanks to a search tool by symptom, discipline or location.