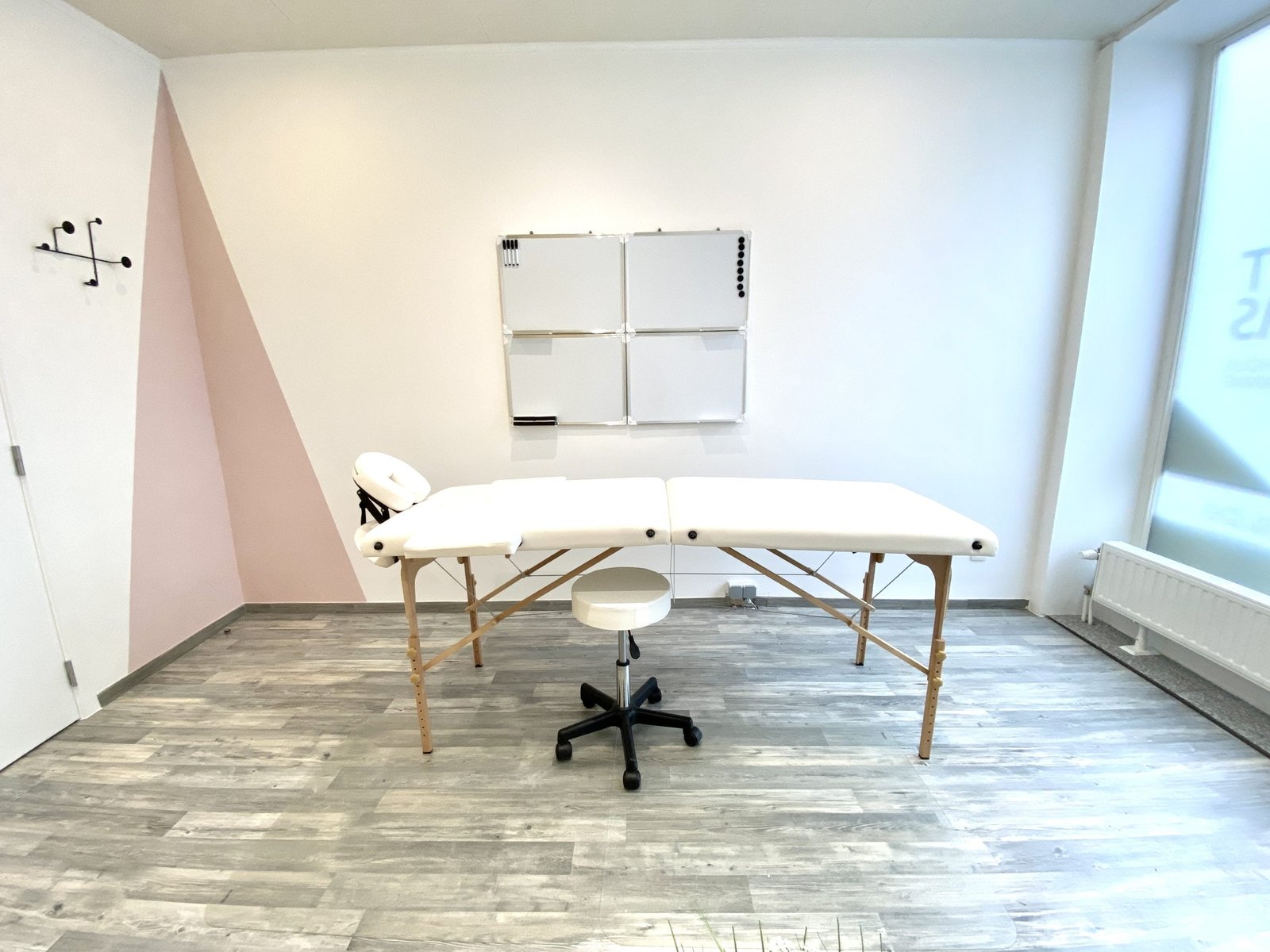 Spacious and bright single room with a bay window. Ideal to welcome your clients/students/patients.
15m² dedicated to your individual or duo sessions, your appointments, your training sessions or your well-being practices.
Ideally suited to :
Wellness massage practitioners
Teachers
Supporting relationships
Trainers
Shiatsu Practitioners
Mediators, facilitators
Coaching exercises
Reikists
Equipment :
1 folding massage table
1 stool on wheels
1 foldable floor mat
1 floor mat
1 office
2 armchairs facing each other
Disinfectant available
Free Wi-Fi for you and your patients
Tapered rates :
Decreasing rates from 18€ to 5€/hour excluding VAT depending on the chosen formula. See page Rates.